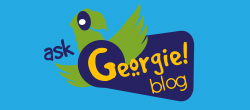 Join our community of animal lovers to share stories, tips
and experiences.
Adopters receive great promotional benefits including big savings and freebies from our partners: PETCO and PetSmart.
Sick puppies ... sick dogs for sale?
8/31/2012 1:26:20 PM
Winstonbrozy
02-07-2017 7:28:30 PM
thanks benefit of this countless illuminating website, obstruct up the massive position check out this [url=http://onlinecasinos-x.com]online casinos[/url] offers
hvhs
05-14-2014 10:09:08 AM
A media release has been posted regarding the case against John Principe. Please click "NEWS" to read full details. Thank you!
sltnpepr22
04-23-2014 6:03:35 PM
Yes I purchased a sick puppy from John Principe and he died shortly after. The dog had Parvo. I tried everything to save him. John denied that the puppy was sick and told me that my vets were lying. Even the hospital where the puppy was taken was lying. The guy is a fraud. His court date is coming up very shortly and I'm happy to be going to make sure justice is done.
herbertr845
10-17-2012 9:48:34 PM
ON OCTOBER 10TH.2008 AFTER ANSWERING AN ADD BY JOHN PRINCIPE I STOPPED BY AND SAW 8 ADORABLE PUPPIES,6 MALES AND TWO FEMALES.I FELL IN LOVE WITH ONE OF THE LITTLE GIRLS PURCHASED HER ON THE SPOT.UNFORTUNATELY I WAS $ 100 SHORT AND TOO LATE FOR THE BANK.AFTER HOLDING HER IN MY ARMS I WASN'T ABOUT TO LET HER GO.JOHN WAS TERRIFIC AND SAID OK SHE'S YOURS. WHEN MY "GOLDIE" WAS A YEAR OLD SHE WAS A HANDFUL FOR A 78 YEAR SENIOR AND I CALLED JOHN SEVERAL TIMES IN THE NEXT 6 MONTHS ABOUT HER BEHAVIOR.SHE WAS JUST AN ACTIVE PUPPY AND JOHN WAS WONDERFUL GIVING ME ADVICE ON WHEN SHE WOULD SETTLE DOWN AND HE CERTAINLY KNOWS THAT SUBJECT. AT TWO YEARS SHE CALMED DOWN AND IS NOW THE MOST WONDERFUL GOLDEN IN THE WORLD AND SHE IS THE LOVE OF MY LIFE.I AM SICK OVER THESE CHARGES AGAINST JOHN AND WILL BE IN COURT TO STAND BY HIM.ANY BREEDER CAN HAVE A SICK PUPPY AND THAT DOES NOT CONSTITUTE ANIMAL CRUELTY.BY THE WAY I BELONG TO THE HUMANE SOCIETY OF THE UNITED STATES AND CARE FOR ANIMALS AS MUCH AS THE NEXT PERSON.
Jun
10-16-2012 5:00:20 AM
HVHS - Please rescue John's dogs! No doubt these dogs need immediate medical attention.
Lablover
10-15-2012 9:53:24 PM
We bought our chocolate lab from john almost 2 years ago. It was suspicious to me that he charges an extra $500 to get registered papers. In retrospect this should have flashed red lights as I've had pure breed labs before and this cost was part of the purchase agreement. Our pup had bloody stools and lethargic and was diagnosed with giardia which was very difficult to cure after many rounds of antibiotics and costly vet visits. He also had a cyst on his arm. We were in constant contact with John and he answered our calls. He made many excuses like our vet was trying to make money on us. Then he was diagnosed with hip dysphasia and John told us to bring him back and he'd give us another pup. Of course we knew he'd put him down plus we were all in love with him. We asked him to cover our vet bills for possible surgery and needless to say all contact was immediately cut off after that. There was never a return call again. He ignored our pleas. He's a scam artist and I hope he gets all he deserves. These helpless animals need your help. I especially enjoyed his YouTube video saying that his pups have access to his 5 acre ranch when in fact they were crammed in an outdoor small hay filled shed huddled in a corner in December with a small heat lamp. He's a disgrace and hopefully he will now be stopped. Do your homework and find a reputable breeder. Run from John. We love our dog but he's a very old 2 year old that cannot run much or jump or play hard. He's our very expensive rescue. I wish nothing more than for John to live his life the way he treats these dogs. In squalor and disease in cramped quarters uncared for.
Dennis
10-09-2012 1:11:56 PM
Hi... I have all the time in the world,Humaine Society! I came back to see if anyone is responding to my comments...What I see is a dishonest practices that you have on your blog.. I posted 2 comment where I talked about my point of view on Joe Principe and my view on Carol O'Connell... Now-Where are my comments???? You have the audacity to delete the once that expose you and your Society...Restore my comments at your earliest convenience or I will provide all of this to Newspapers..(My wife was a volunteer at the time when you all conspire against poor animals taken from Carol's home and she has thing or two to share with public...I think your readers will get a pretty good idea of your practices if they read Burton Sanders,DVM-the former President and Board Member of SPCA in Qe Nyack Villager(open letter)... Now,honesty is the key to your Society OR IS IT? Blog checkers from HVHS: I will wait for an answer...Dennis B.
JD
10-03-2012 11:15:54 PM
I'm happy for the people that purchased healthy puppies from John but there's something you may not realize, by John selling alleged sick puppies I'm sure he created a wake of destruction for the unfortunate people that did and from what I'm reading this is not an isolated incident, it seems there were plenty of people that fell victim to John. I find it hard to believe that he was arrested for selling one sick puppy, there's something missing and I think there's more to this then meets the eye. I guess I'll stay tuned and see what else pops up.
What is the latest with his arrest? JP knowingly sells diseased dogs and it's against the law! http://www.lohud.com/comments/article/20120926/NEWS03/309260069/Stony-Point-dog-breeder-faces-animal-cruelty-charges
Dennis, Oh dear, John (businessman) is a job creator!!!The only thing he creates is misery. Dennis, Maddy, jjfly, jackmool, Why aren't you fighting harder for JP. If he's such a wonderful person maybe you can donate to his defense fund.
maddy
10-03-2012 12:07:13 PM
I purchased a beautiful Black Lab Puppy 3yrs ago from John.. She is a wonderful dog with a great disposition. My neighbors next door also received puppies and Mailbu has her brother Wilson and her other sister Bella living right in the neighborhood. We all purchased great dogs from a man who cared loved and raised them like they were his children who he than had to let go. John came back to visit on there 1st birthdays to check on us and them to see how everyone was doing!! I am lucky to have crossed his path and love our Malibu she is a great addition to our family.
jjfly
10-02-2012 8:31:09 PM
I purchased a female yellow lab from John 3 years ago, and paid a fair price for a healthy, happy dog. My lab is still a healthy, happy dog with no problems. She has gotten a clean bill of health from the vet after every checkup. Dogs are like people...sometimes they get sick.
jackmool@verizon.net
10-02-2012 5:49:44 PM
I actually bought a puppy from John and I was searching the web for his number and I stumbled on all of this. I have to say that most people with healthy dogs would never see this stuff online. . . .why would they be looking for it? in any event, I bought a wonderful, smart, healthy choc lab and she is about 10 now, best dog I ever owned hands down, and people are amazed at her. I am looking for another pup to live and "train" with our older dog so the kids will not be devastated for the inevitable day, when our girl goes. Anyway, I had bought a sick dog from a pet store once too. at least john knows about dogs and does the work himself. Some high school kid texting behind the counter in a pet store. . . does not. You think they would show you compassion? you think they're not out for your dollar with the exorbitant prices they charge!?!?!? the reality is people, we are dealing with animals that are born in litters. By nature, some just don't make it and thats the sad reality. If you know about dogs it should not come as a surprise. Who knows, maybe I can sue my aunt's pediatrician since she came down with cancer! I hate to be crass but please
mskitty
10-01-2012 3:22:01 PM
For the person defending JP, I didn't see your supporting comments below the article http://www.lohud.com/apps/pbcs.dll/article?AID=2012309260069&nclick_check=1 Best get over there and do your thing!!!!!!!!!!
The preponderance of evidence will show that John Principe is misleading unsuspecting families, that he breeds dogs. I am one of those family's. I have spoken to several family's who have very sick animals since they were brought home, or have died due to Parvo which is a virus. Once a dog gets Parvo it becomes highly contagious. Once the puppy has defecated you must decontaminate inside and out. If you buy an animal and 1 week later it ends up in isolation for 2 days diagnosed with Parvo, even though it had shots, is not common practice, nor is it common for puppies too die weeks later if they were breed by a trust worthy individual. Puppies have been sold in RI where he also resides. I was told by Cranston Dog officer that people have been intimidated by this person which makes sense why families are apprehensive to testify in court. Selling sick animals is a crime. It only takes one too break the law, however, when there is a pattern over a 5year period, you be the judge.
lisa
10-01-2012 7:10:06 AM
3 years ago i was lucky enough to meet John and purchase a lab puppy! John gave me some dewormer, and i made an appointment for a puppy vet check the following day. My dog was and is as healthy and happy as any dog could be. Then my neighbors purchased dogs from John, and they too are healthy and happy dogs. I have and will continue to recommend John as a great breeder.
Hi,everyone...After reading your comments I could not resist but to clarify few assumptions that people have regarding the person in question and bringing a precious new family member home...John Principe is a reputable Licensed Breeder. With no regrets I can tell you that few years ago my family purchased 2 golden puppies from this man...My babies are healthy and happy. We brought them home took care of them as if they were my own newborn babies... I had a great priviledge to know this man, recommend and refer his business to my family ,friends and neighbours...Recently in the article by Jane Lerner his name was unfairly dragged through mud...I am sorry but it seems to me that as a society we ignore facts and take time to produce negative image as soon as we think we have all the facts... Mr. Principe was NOT charged with cruelty to animals..He was charged with allegedly selling a sick dog. Please,educate yourselves before you trash person's name. My heart goes out for him, his family and his children. In addition,make sure that the next time you have an urge to adopt or purchase, bring in a new precious member in to your family and make them part of your family ...first and formost YOU need to visit a vet BECAUSE it is very common for puppies to have parasites that NEEDS to be taken care of by the new owner simply because many dogs show no symptoms until later...For more details check out petsandparasites.org...
Marie
09-30-2012 8:55:57 PM
My friend also said John gave her great advice on how to train her dog and what food to feed it. He is kind and compassionate. If my daughter wasn't allergic to labs, I would get one from John in a second,
daisy7550
09-30-2012 8:50:54 PM
I know John Principe to be a reputable breeder and cares very much for his animals. The comments I am reading are very much out of character for this breeder. I do know people who purchased animals from pet shops and kennels and have had worms. Anyone who has puppies knows this is very common.
Marie
09-30-2012 8:46:45 PM
I have a friend who has a lab from John who is beautiful and healthy. My dog I purchased from a well known pet store was not so healthy. I took her to the vet got her medicine she is now fine. I did not go after the store. As the vet said it happens and it is more common than you would think. No matter where you get the dog. I also have gotten dogs and cats from the animal shelter and they all had parasites.
I purchased a puppy from the arrested breeder. He lies about dog's age, he promises health and AKC papers to be sent but never arrived. I read somewhere that he gets his puppies from puppy mills. He is not a breeder but a broker. My pup had bloody diarrhea and seemed lethargic. My vet said that the pup was covered with flea bites, had ear infection and 2 contagious parasites. When I called the breeder, he was not concerned about the dog instead he started yelling and threatening to sue me and my vet. He is doing this for a profit, does not care about the quality of the breed or health of the puppies he sells. I wonder how many of his dogs are sick and suffering. Please stop him from doing this to his dogs and save other families from emotional pain seeing their new puppies suffer.
Some time ago, I inquired about a lab pup for sale by the breeder, in a newspaper ad. Enough time has past since my 2 boys have past on. If your a animal lover, you know exactly what I mean. We were ready. After making arrangements with the breeder, went to his residents, naturally the pups start pulling your heart strings. Note to self "Why are the pups rib-cage so obvious". My spouse scooped one of the two available, and off we went. First couple of days went as expected with a 7 week old, however, he started to vomit in addition too diarrhea. We had no choice but to bring him to an emergency center and was immediately admitted after blood test revealed Parvo virus, a highly contagious disease spreading through contact with other dogs excrement. He was discharged two days later with a regiment of meds and a careful diet. My intentions for sharing this emotional roller coaster is to send a message to those of us who care enough about the right thing to do and speak out against the individuals who intend to deceive others. What do you call a person who claims too be something their not. I consider that fraud or impostor. It has come to my attention the breeder in question has been arrested for animal cruelty.
laura
09-26-2012 9:26:06 PM
Yes I purchased a golden retriever puppy from a so called breeder in Stony Point (John Principe). Shortly after purchasing my pup he had diarrhea and began bleeding heavily. When I took him to Valley Cottage AH he was diagnosed with parvo. I made a complaint against John to the Dept. Of Agriculture John later refunded me a portion of the puppy purchase price. Our dog did make survive and recovered from parvo but he has since been diagnosed with hip displasia. I am hoping that he is stopped. There are too many families that have been heart broken from losing their dogs and a lot of money due to this man.
hvhs
09-25-2012 10:39:40 AM
Hi. Thanks for writing. You should consult your veterinarian. This is the hardest part of companion animals, they are your family. Believe me I understand, but you may be at a point where you need to make a decision for his/her peace. It's the last kind thing you can do for your dog. My heart goes out to you.
chaudhi
09-22-2012 3:23:43 AM
my dog is 19 years old, blind and deaf. Yelps in the night and hurting. Very much emotionally attached. what should I do