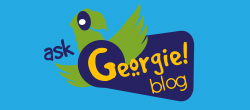 Join our community of animal lovers to share stories, tips
and experiences.
Adopters receive great promotional benefits including big savings and freebies from our partners: PETCO and PetSmart.
Humane Law Enforcement
The mission of humane law enforcement [HLE] is to prevent human abuse, neglect and cruelty of any animal, domestic or wild. HVHS was created in
1891 to accomplish this mission. Our HLE agents protect the welfare of animals through the police power New York has delegated to societies for
the prevention of cruelty to animals. Unlike other police agencies, we have civil as well as criminal authority regarding animal cruelty, neglect or abuse.
Our agents are New York State certified Peace Officers. We enforce, primarily, Article 26 of NYS Agriculture & Markets Law. We apply the legal standards of Article 26 not our own standards of cruelty, abuse or neglect. HLE is specialized community law enforcement. Suspected animal cruelty, abuse or neglect is reported to HVHS, usually, in the form of a complaint from a concerned citizen. An agent is assigned to investigate the complaint. Our agents are subject to the same constitutional and procedural restraints and rules of evidence as any other police agency. We can obtain and execute search and seizure warrants, issue summonses, make arrests and, if necessary, prosecute offenders. We can seize an animal in distress without a court order and commence a civil forfeiture proceeding to obtain ownership of the animal. Our guiding principle is protecting the health and welfare of the animal in choosing whether to pursue a case civilly or criminally.
There is a high statistical correlation between cruelty and abuse of animals, and, cruelty and abuse of humans. All known serial killers enjoyed abusing animals as children. We do not regard children injuring or abusing animals as harmless "pranks". Our agents take this message to schools, government agencies, police departments and civic organizations.