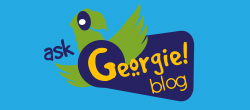 Join our community of animal lovers to share stories, tips
and experiences.
Adopters receive great promotional benefits including big savings and freebies from our partners: PETCO and PetSmart.
Report Animal Cruelty
The HVHS is urges all Hudson Valley residents to call 845-354-3124 or email
reportcruelty@hvhumane.org
if they witness any degree of animal cruelty.
Our Humane Law Enforcement Division consists of 4 New York State Peace Officers who have full police powers and actively investigate crimes against animals in Rockland County. The Agents are led by Chief of Department, Marc Kissel and Chief of Patrol, Rich Raheb. On average HVHS HLE responds to 20 complaints per month.