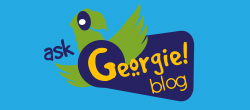 Join our community of animal lovers to share stories, tips
and experiences.
Adopters receive great promotional benefits including big savings and freebies from our partners: PETCO and PetSmart.
Our Thrift Store
Our new Thrift Store opened for business on our premises September 24th
to an enthusiastic crowd of shoppers. Available items include an extensive assortment of ladies, men's and children's clothing and shoes (many with designer labels), kitchen items, handbags, housewares, electronics, books, office supplies, toys, games, artwork and the list goes on!
The Thrift Store will be open every Saturday and Sunday from 11-3pm.
If you would like to help volunteer or donate merchandise, email hvhsny@optonline.net or call 845-354-3124.
Renovations to the Thrift Store space took place over the course of 9 months. The time, labor and materials donated to this project was enormous and most appreciated. Proceeds from sales are dedicated to the care and maintenance of the animals at the HVHS.