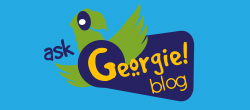 Join our community of animal lovers to share stories, tips
and experiences.
Adopters receive great promotional benefits including big savings and freebies from our partners: PETCO and PetSmart.
Hound Pack Party!
6/8/2012 4:27:25 PM
Hounds Pack Party!
OK here are some of my hounds. L->R ... Roxxy Blues, Zoe, Hoggie (that's him in the middle SO handsome), Buster, Hugo and Buster at Bear Mountain, and Buster at a picnic. Hounds are just the friendliest, most social dogs. If you agree let's plan a hound pack party at the HVHS this fall.
hvhs
02-18-2013 8:06:31 AM
Hey, this is Buster. I went to Bear Mountain with my friends Jake and Tahlulah yesterday. It was really cold and the path was icy so we couldn't make the whole walk. If you go to BM take the counter-clockwise direction around the lake (you can only go about 2/3 of the way and turn around). Stay safe and warm out there!
hvhs
09-25-2012 10:42:42 AM
Jake ... Tahlulah ... Lucy ... Rosie, this is Buster and Hugo. Come on you guys let's get together. Wanna go walk Bear Mountain tomorrow night? Sending big wet sloppy kisses your way :o)