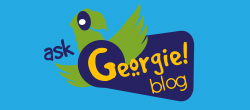 Join our community of animal lovers to share stories, tips
and experiences.
Adopters receive great promotional benefits including big savings and freebies from our partners: PETCO and PetSmart.
Pet Food Pantry
1/9/2013 9:16:16 AM
Did you know that the HVHS has been operating a Pet Food Pantry for 3 years and feeds more than 230 cats and dogs? The Pantry is available the 1st SUNDAY of each month from 9:30-10:30am. We distribute food to qualifying individuals (unemployed, welfare, social security, etc.).
We have moved the Pet Pantry to SUNDAY to help alleviate the traffic congestion on our property. Thank you!