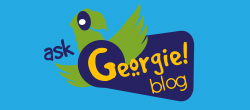 Join our community of animal lovers to share stories, tips
and experiences.
Adopters receive great promotional benefits including big savings and freebies from our partners: PETCO and PetSmart.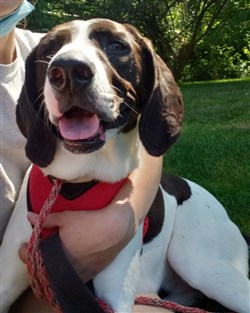 Age: 3 years
Breed: Pointer/Hound Mix
Lexi is a Pointer/Hound Mix approximately 65#. She is liver (reddish brown) and white. This is a high energy, good family dog, and Lexi prefers to be the only dog. Fenced yard absolutely necessary, no exceptions.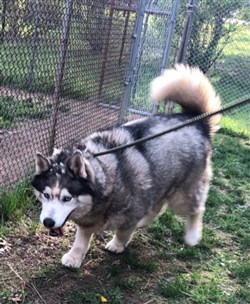 This beautiful boy is also an adult male Husky from a cruelty case where he was seized from a private house where they had 22 alive dogs and at at least 14 deceased. We estimate his age at +/- 5 years.