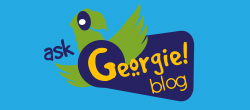 Join our community of animal lovers to share stories, tips
and experiences.
Adopters receive great promotional benefits including big savings and freebies from our partners: PETCO and PetSmart.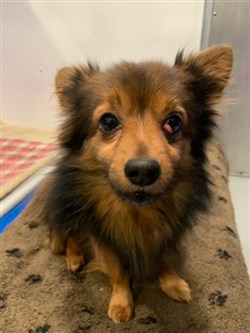 Age: 5 years
Breed: Pomeranian Mix
This darling little boy is our Pomeranian mix who weighs less than 15# and is approximately 5 years young. This cutie loves to stand on his back legs and wave his front paws in the most endearing way. He is scheduled to be neutered and surgically repair his cherry eye. In the meantime we are beginning to accept adoption applications for him. If you are interested in meeting Keeko, please email us at HVHSNY@optonline.net and type "KEEKO" in the subject line. No phone calls please, thank you for understanding the daily volume of calls we receive on a variety of topics.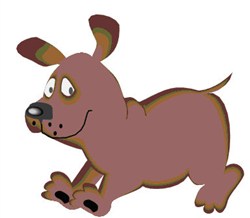 Age: ~7 Years
Breed: Yorkshire Terrier Mix
Duncan is a Yorkie mix, he is approximately 7Y, neutered, microchipped, vaccinated and just darling.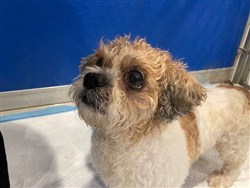 Age: Adult
Breed: Lhasa Apso/Shih Tzu Mix
Jenga is totally adorable, what more can we say? He is a Lhasa/Shih Tzu mix. We have neutered, vaccinated, groomed, microchipped and treated him for a serious eye condition common in this type of dog. He needs daily care for his eyes to relieve "dry eye". Jenga is not easy to medicate and takes 2 very dedicated pair of hands to get the job done. NO PHONE CALLS PLEASE, instead email us at HVHSNY@optonline.net and request an application. Thank you.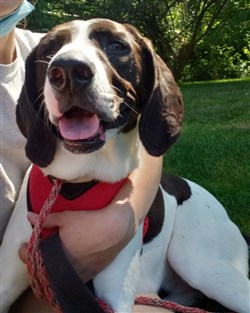 Age: 3 years
Breed: Pointer/Hound Mix
Lexi is a Pointer/Hound Mix approximately 65#. She is liver (reddish brown) and white. This is a high energy, good family dog, and Lexi prefers to be the only dog. Fenced yard absolutely necessary, no exceptions.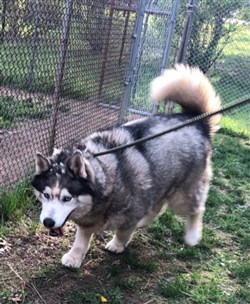 This beautiful boy is also an adult male Husky from a cruelty case where he was seized from a private house where they had 22 alive dogs and at at least 14 deceased. We estimate his age at +/- 5 years.