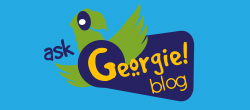 Join our community of animal lovers to share stories, tips
and experiences.
Adopters receive great promotional benefits including big savings and freebies from our partners: PETCO and PetSmart.
Lost Cat
Thursday, August 20, 2015
August 8 2015 our cat snuck out of our back door and he usually comes back but this time he didn't he is very friendly with kids and like to chase other small creatures. He is a in door cat that is almost 4 years old. He is a black all American short haired cat with a white patch of fur under his chin and green eyes and a long black tail. And he is very friendly and loves to cuddle we are heart broken with out him. My husband use to call him bubba and sleep on the couch with him.