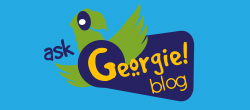 Join our community of animal lovers to share stories, tips
and experiences.
Adopters receive great promotional benefits including big savings and freebies from our partners: PETCO and PetSmart.
RIP Spike (Mini Pin) and Bam Bam
Tuesday, April 14, 2015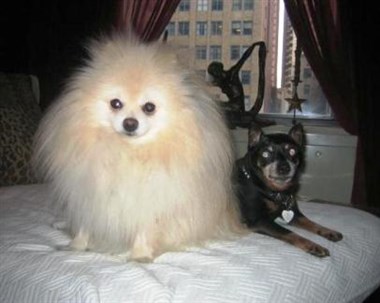 I adopted Spike,my love bug when he was 4 months old. He was diagnosed with a congenital spinal condition where is spine was disintegrating. After surgery the vet told me he would never walk again and urged me to euthanize him. I refused because he wasn't in pain so everyday 3 or 3 times a day I exercised his legs so they wouldn't atrophy. After 5 moths I was talking on the phone and I felt a cold nose nuzzling my foot. It was Spike! He was walking again! I called the Neurologist immediately and he screamed, it's a miracle! He walked for the next 5 years and when he lost all use of his legs, I had a special harness made so I could take him out to sniff trees, etc. I carried him everywhere. At 13, he passed away in my arms. I miss him everyday. 2 weeks ago my little love Bam Bam passed away. He had an enlarged heart. I cried for 2 weeks when he was diagnosed the February before last. At that time our vet gave him 6 to 24 months to live. I created a bucket list for Bam Bam. He got to have all his favorite foods, Salmon, chicken liver, steak, his fav rotisserie chicken and vanilla icecream to wash down his heart medication. I spent every moment with him. He accompanied me to work, day trips, trains & buses, food shopping, with me all the way. The day before he died we went to a park nearby and had a picnic. I had a beautiful wake for him at Hartsdale Pet Cemetery. I wanted to honor him. I was blessed to have been chosen by 2 wonderful and loving best friends. I will love and miss them forever.