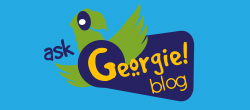 Join our community of animal lovers to share stories, tips
and experiences.
Adopters receive great promotional benefits including big savings and freebies from our partners: PETCO and PetSmart.
HVHS helped me get my baby home!
Monday, February 18, 2013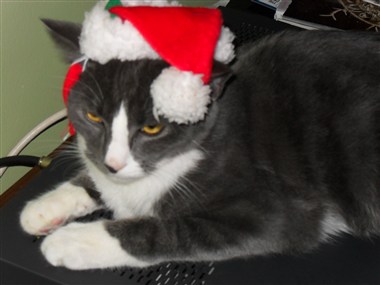 My little grey Tuxedo male cat, Gable (3 years old) escaped from an unlocked kitchen window about 2 weeks ago. As he was always an indoor cat, you can imagine how distraught I was upon discovering that he had ran out. I contacted the Clarkstown police department, who then forwarded me to Animal Control and then I was put in to touch with Anne Marie at HVHS. From start to finish, Anne Marie was simply AMAZING. She was super knowledgeable, calm and reassuring. She taught me how to set up and use a humane trap that HVHS was nice enough to lend to me. During the blizzard that recently hit us, Gable managed to get up in a tree- approximately 50 feet up. A neighbor helped me by calling a tree service company to come out and get Gable down. As he was brought down from the tree, he managed to escape (again) and ran away further from home. However, with the help of the humane trap, I was able to get Gable back home safely last night. At times when I was discouraged, Anne Marie encouraged me to be patient and was super supportive. She always answered any questions I had. Anne Marie helped me set up a vet appointment today and Gable is now resting at home with me. I will be forever grateful for what Anne Marie and HVHS did to help me get my little guy home! Thank you!!