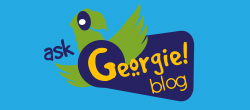 Join our community of animal lovers to share stories, tips
and experiences.
Adopters receive great promotional benefits including big savings and freebies from our partners: PETCO and PetSmart.
For Buffy and Goldie
Tuesday, September 25, 2012
We all miss you every day my little doggies. Every day with you was a precious gift. Love you forever.