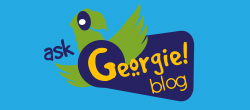 Join our community of animal lovers to share stories, tips
and experiences.
Adopters receive great promotional benefits including big savings and freebies from our partners: PETCO and PetSmart.
Petsmart
Here's a treat: the fun stuff about PetSmart®.

PetSmart, Inc. (PETM) is the largest specialty retailer of services and solutions for the lifetime needs of pets.

We have more than 1,232 pet stores in the United States, Canada and Puerto Rico, over 192 in-store PetsHotels dog and cat boarding facilities and Doggie Day Camps, and is a leading online provider of pet supplies and pet care information. PetSmart provides a broad range of competitively priced pet food and pet supplies, and offers complete pet training and pet adoption services.


Since 1994, PetSmart Charities, Inc., an independent, nonprofit 501(c)(3) organization, has created and supported programs that save the lives of homeless pets, raise awareness of companion animal welfare issues and promote healthy relationships between people and pets. The largest funder of animal welfare efforts in North America, PetSmart Charities has provided more than $165 million in grants and programs benefiting animal welfare organizations and, through its in-store adoption program, helped save the lives of nearly 5 million pets.