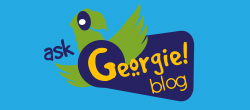 Join our community of animal lovers to share stories, tips
and experiences.
Adopters receive great promotional benefits including big savings and freebies from our partners: PETCO and PetSmart.
HVHS News
Posted Friday, April 20, 2018
Springtime means adult female turtles will be leaving the safety of the reservoir and crossing Western Highway to lay their eggs. Sadly, each year turtles are killed, or severely injured, by cars along this heavily traveled residential road. In an effort to save them, The Hudson Valley Humane Society is coordinating this year's Kick-Off Meeting regarding the plight of the Turtles of Western Highway.
Posted Tuesday, April 10, 2018
Dear HVHS Friends, We are swamped with calls from potential adopters seeking kittens and we thought this would be a good time to post some kitten basics…