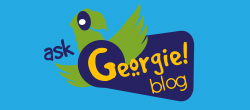 Join our community of animal lovers to share stories, tips
and experiences.
Adopters receive great promotional benefits including big savings and freebies from our partners: PETCO and PetSmart.
Sunshine
Status:

Lost

Age: 1
Breed: Cockatiel bird
Yellow, gray, white, cockatiel orange cheek circles. Yellow mohawk. May respond to her name, Sunshine and land on your head. Loves millet.