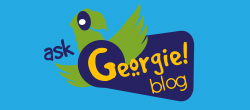 Join our community of animal lovers to share stories, tips
and experiences.
Adopters receive great promotional benefits including big savings and freebies from our partners: PETCO and PetSmart.
Arrow
Status:

Lost

Age: 9 months
Breed: Domestic Short Hair
Sweetest orange tabby ever. He's got a little scratch healing on his nose. He is microchipped. He has white eyeliner, and white from his nose down to his chest, like a fox. Auburn on his back, light orange underbelly.