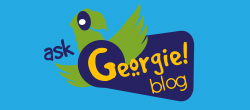 Join our community of animal lovers to share stories, tips
and experiences.
Adopters receive great promotional benefits including big savings and freebies from our partners: PETCO and PetSmart.
Annabelle
Status:

Lost

Age: 5
Breed: Cat - Torti
Black and orange female petite torti (with mostly orange tail) missing since early Saturday, Dec 30 from the South Randolph Avenue area of Poughkeepsie. Skittish but friendly.