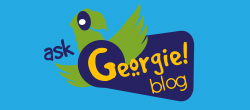 Join our community of animal lovers to share stories, tips
and experiences.
Adopters receive great promotional benefits including big savings and freebies from our partners: PETCO and PetSmart.
Pippa
Status:

Lost

Age: 2
Breed: Shetland Sheepdog
Black and white, 27 pound, female. Very timid and shy of people. Pulled out of her collar at the Pine Plains veterinary clinic Tuesday June 26, 2017. Please contact kpeterlin@gmail.com or 845-633-2178 if found.