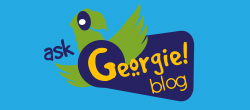 Join our community of animal lovers to share stories, tips
and experiences.
Adopters receive great promotional benefits including big savings and freebies from our partners: PETCO and PetSmart.
Adoptapalooza Union Square - Sunday -- Sept. 16, 2018
Sunday, September 16, 2018

This is a collossal adoption event held at Union Square in Manhattan. It is sponsored by PETCO and the New York City Mayor's Alliance. Only select grops participate in this event and the Hudson Valley Humane Society is one of them ... come and see us from noon-5pm and adopt a little furry New Yorker!