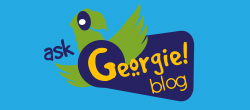 Join our community of animal lovers to share stories, tips
and experiences.
Adopters receive great promotional benefits including big savings and freebies from our partners: PETCO and PetSmart.
Barking for Bucks Annual Lawn Sale
Saturday, October 13, 2018
The Hudson Valley Humane Society's will host its annual "Barking for Bucks" Lawn Sale on Saturday and Sunday, October 13 and 14 from 11am-3pm at its headquarters: 200 Quaker Road, Pomona, NY 10970. For $10.00, customers will receive a brown paper bag to fill to the brim with clothing of their choice including designer names. Other available items include new and gently used merchandise, electronics, collectibles, kitchen goods, books, accessories, decorative items, videos, music CDs, toys and much more.

100% of the proceeds benefit the HVHS, Rockland County's oldest no-kill, full-service animal welfare organization. We receive no governmental funding and rely on fund raising and voluntary donations to operate.
See you there!