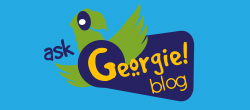 Join our community of animal lovers to share stories, tips
and experiences.
Adopters receive great promotional benefits including big savings and freebies from our partners: PETCO and PetSmart.
Low Co$t Spay/Neuter for Cats
Thursday, January 7, 2021
$70.00 per cat includes:
one spay or neuter procedure

rabies inoculation

ear cleaning

nail trim.
Ear tipping of stray cats is also available (no charge) and must be requested at the time of booking. Additional services such as distemper vaccine ($20.00) or an application of Revolution™ ($20.00), and microchips ($50) are also available. Services will be provided by a New York State licensed veterinarian; check-in begins at 7:15am OR you may check-in the night before at NO ADDITIONAL FEE! To book call 845-354-3124 or email hvhsny@optonline.net; all appointments must be pre-paid.