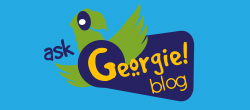 Join our community of animal lovers to share stories, tips
and experiences.
Adopters receive great promotional benefits including big savings and freebies from our partners: PETCO and PetSmart.
Thrift Store & Boutique (open 11am-3pm)
Saturday, November 11, 2023
The HVHS Thrift Store & Boutique is open every Saturday and Sunday from 11am - 3pm and is staffed by our lovely, dedicated volunteers. Items for sale include closthing, jewelry, household items, artwork, electronics, sporting goods, tools, pet supplies, toys and much more. 100% of the proceeds are dedicated to the cost of veterinary care for our animals. Stop in and take a look, perhaps you will find a special item just for you.