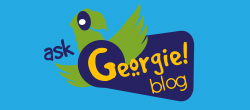 Join our community of animal lovers to share stories, tips
and experiences.
Adopters receive great promotional benefits including big savings and freebies from our partners: PETCO and PetSmart.
Bridging the Gap, An Evening with Spirit - Anthony Mrocka
Sunday, March 1, 2020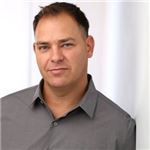 Who?: Acclaimed evidential medium Anthony Mrocka (www.facebook.com/anthonymrocka) Anthony will share messages from 7:30-9:00pm
What?: Join us for an eveing of spirit communication bringing forth evidence, personality and memories from your loved ones who have passed with messages of healing love.
When?: Wednesday, April 8th 6-9pm (doors open at 5:30pm)
Where?: Bailey's Smokehouse, 136 East Erie Street, Blauvelt, NY 10913
How?: $60 per person includes: admission, buffet dinner (6-7pm), hot and cold beverages (cash bar).
Register to attend by either: 1) Mail a check for $60 per person to HVHS, 200 Quaker Rd., Pomona, NY 10970 or, 2) via online through Eventbrite at https://www.eventbrite.com/e/bridging-the-gap-an-evening-with-spirit-anthony-mrocka-tickets-97401120373 or, 3) call 845-354-3124 or 4) admission at the door day of event cash only.
Why?: Event proceeds to benefit the Turtles of Western Highway/HVHS a 501 (c) 3 registered charity.
Includes: Each registered attendee will be entered to win a door prize and will receive 5 tickets for the evening's Tricky Tray offerings, additional tickets will be available. Tickets for a 50/50 drawing will be sold separately. Please note that not all attendees will receive a spirit message.