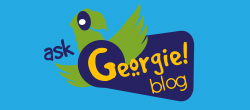 Join our community of animal lovers to share stories, tips
and experiences.
Adopters receive great promotional benefits including big savings and freebies from our partners: PETCO and PetSmart.
Prescription Take Back Day-Prevent Accidental Pet Poisoning
Saturday, April 25, 2020
Did you know 50% of Pet Poison Helpline calls are from pets ingesting human medications? Pets metabolize medications very differently from people. Even seemingly benign over-the-counter or herbal medications may cause serious poisoning in pets.

THE HVHS IS ENCOURAGING OUR COMMUNITY TO PURGE USED OR EXPIRED PRESCRIPTION OR OVER-THE-COUNTER MEDICINE TO THE MEDICINE DROP OFF BOX AT THE ROCKLAND COUNTY SHERIFF'S OFFICE. THE BOX IS RIGHT INSIDE THEIR FRONT DOOR. NO APPOINTMENT IS NECESSARY. NEVER THROW AWAY MEDICINE IN THE GARBAGE OR FLUSH DOWN THE TOILET.

Always keep medications safely out of reach and never administer a medication to a pet without first consulting your veterinarian:

Never leave loose pills in a plastic Ziploc® bag – the bags are too easy to chew into. Make sure visiting house guests do the same, keeping their medications high up or out of reach.
If you place your medication in a weekly pill container, make sure to store the container in a cabinet out of reach of your pets. Some pets may consider the pill container a plastic chew toy.
Never store your medications near your pet's medications – Pet Poison Helpline frequently receives calls from concerned pet owners who inadvertently give their own medication to their pet.

Hang-up your purse. Inquisitive pets will explore the contents of your bag and simply by placing your purse up and out of reach can help to avoid exposure to any potentially dangerous medication(s) and other hazardous items in your bag.

Top 10 Human Medications Most Frequently Ingested by Pets:

#1 - NSAIDs (e.g. Advil, Aleve and Motrin)

#2 - Acetaminophen (e.g. Tylenol)

#3 - Antidepressants (e.g. Effexor, Cymbalta, Prozac, Lexapro)

#4 - ADD/ADHD medications (e.g. Concerta, Adderall, Ritalin)

# 5 - Benzodiazepines and sleep aids (e.g. Xanax, Klonopin, Ambien, Lunesta)

#6 - Birth control (e.g. estrogen, estradiol, progesterone)

#7 - ACE Inhibitors (e.g. Zestril, Altace)

#8 - Beta-blockers (e.g. Tenormin, Toprol, Coreg)

#9 - Thyroid hormones (e.g. Armour desiccated thyroid, Synthroid)

#10 - Cholesterol lowering agents (e.g. Lipitor, Zocor, Crestor)