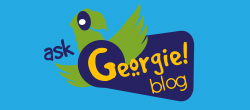 Join our community of animal lovers to share stories, tips
and experiences.
Adopters receive great promotional benefits including big savings and freebies from our partners: PETCO and PetSmart.
World Turtle Day - 18th Annual
Wednesday, May 23, 2018
World Turtle Day was established by the American Tortoise Rescue in 2000.
The purpose is to bring attention to, and increase knowledge of, and respect for, turtles and tortoises, and to encourage human action to help them survive and thrive. World Turtle Day is celebrated around the world in a number of ways.
The HVHS Turtles of Western Highway effort here in Rockland County, NY helps to save one of our local treasures: the Common Snapping Turtle which happens to be the official reptile of NYS. HVHS turtle volunteers assist and protect turtles crossing our roadways during the annual spring migration, by protecting their nesting habitat, establishes community invovement and provides educatin programs and platforms.