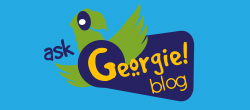 Join our community of animal lovers to share stories, tips
and experiences.
Adopters receive great promotional benefits including big savings and freebies from our partners: PETCO and PetSmart.
Yoga for Grief Relief -- 7pm at Valley Cottage Animal Hospital
Monday, February 6, 2017
Valley Cottage Animal Hospital hosts this event for their clients who have lost a beloved pet. We think it is an outstanding idea and asked permission from VCAH to post it. REMEMBER THIS BENEFIT IS LIMITED TO CLIENTS OF VCAH AND THEY DO RECOMMEND CALLING TO RECONFIRM THE EVENT BEFORE COMING TO THE HOSPITAL. THEIR PHONE NUMBER IS 845-268-9263. If you are planning to attend, bring your own yoga mat, wear comfortable clothes and bring bottled water to maintain your hydration. We wish you peace and a healed heart.