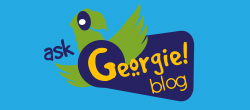 Join our community of animal lovers to share stories, tips
and experiences.
Adopters receive great promotional benefits including big savings and freebies from our partners: PETCO and PetSmart.
Offsite Adoptions at PetSmart's Nanuet Store!
Friday, February 28, 2020
Come and meet your new best friend. Volunteers will be onsite with some of our adoptable felines and birds. (dogs will be at our headquarters and are by appointment only.)
PetSmart event will be from 1-4pm, thank you!