Join our community of animal lovers to share stories, tips
and experiences.
Adopters receive great promotional benefits including big savings and freebies from our partners: PETCO and PetSmart.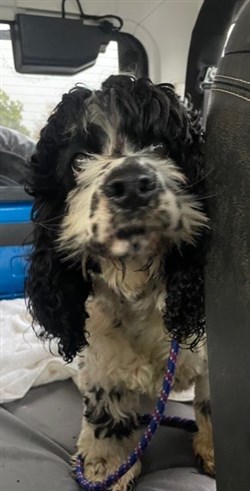 Age: 18 MONTHS
Breed: COCKER SPANIEL
Cocker Spaniel lovers look no further for a fantastic candidate. Cooper is approximately 18 months, neutered, vaccinated, microchipped and seeking adoption. Cockers are considered hypoallergenic as they have "hair" not "fur" and need regular grooming. This guy is a gem. Interested? NO PHONE CALLS PLEASE, INSTEAD EMAIL US AT HVHSNY@OPTONLINE.NET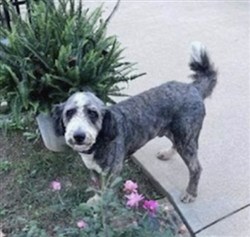 Age: 3 YEARS
Breed: DOODLE
Quincy is approximately 3 years of age and is a "Doodle". Whether he is a Bernadoodle or another Poodle mix, we do not know for certain, but we do know he is super mellow, gentle, sweet and we just cannot say enough positive things about him. Quincy has been neutered, vaccinated, microchipped and seeks a fabulous home where he will be loved. Interested? NO CALLS PLEASE, INSTEAD EMAIL US AT HVHSNY@OPTONLINE.NET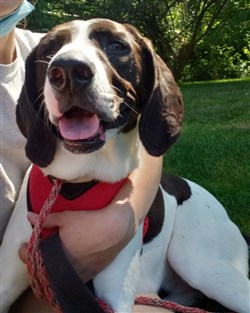 Age: 3 years
Breed: Pointer/Hound Mix
Lexi is a Pointer/Hound Mix approximately 65#. She is liver (reddish brown) and white. This is a high energy, good family dog, and Lexi prefers to be the only dog. Fenced yard absolutely necessary, no exceptions.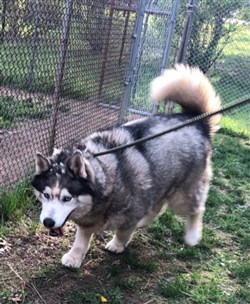 This beautiful boy is also an adult male Husky from a cruelty case where he was seized from a private house where they had 22 alive dogs and at at least 14 deceased. We estimate his age at +/- 5 years.