Join our community of animal lovers to share stories, tips
and experiences.
Adopters receive great promotional benefits including big savings and freebies from our partners: PETCO and PetSmart.
Bruno the Boxer/Great Dane Mix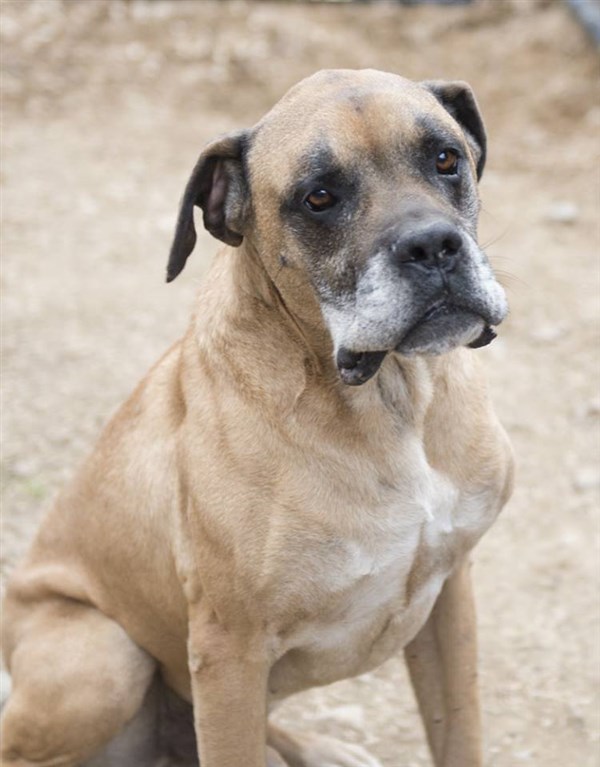 Age: Adult
Breed: Boxer/Great Dane Mix
Here is Bruno in the safety of the Kentucky shelter, you can see how emaciated he is.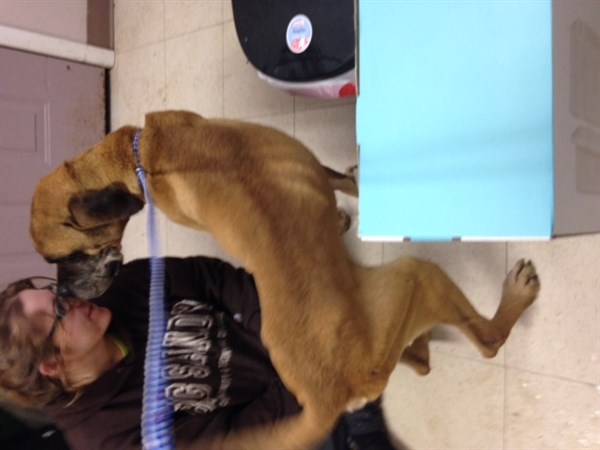 Here's Bruno getting some LOVE.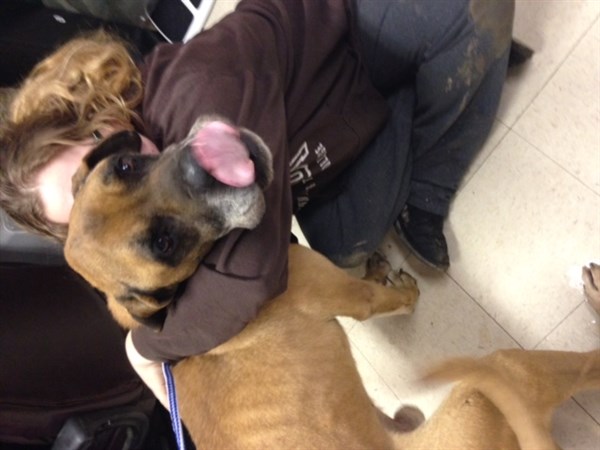 Sadly this is Bruno found among garbage.