Join our community of animal lovers to share stories, tips
and experiences.
Adopters receive great promotional benefits including big savings and freebies from our partners: PETCO and PetSmart.
Age: Young Adult
Breed: Shaggy Terrier Mix
This is a super sweet shaggy blonde terrier mix of a dog. Cooper has been neutered, vaccinated, de-wormed, <35#, microchipped and ready to find a person to worship him. Hypoallergenic. (Our website is partially non-functioning and we cannot upload a picture at this time, sorry)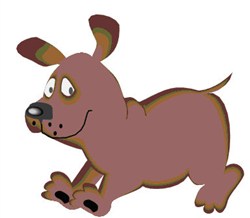 Age: Young Adult
Breed: Dandy Dinmont Mix
This is a really cute Dandy Dinmont mix little dog. Tucker weighs <30#, has been neutered, fully vaccinated, microchipped, de-wormed and ready to go home. Hypoallergenic. (Sorry our website is partially non-functioning and we cannot upload a picture.)
Age: <2 years
Breed: Poodle
This is a lovely female Poodle, less than 2 years of age. We have spayed her, given a microchip, completed de-worming and vaccinations. Hypoallergenic too!
Age: Babies
Breed: Variety of kittens (short, medium and long hair)
We have oodles of adorable kittens who are currently too young for adoption. Watch our website and our Facebook page for pictures of these cuties. The HVHS will adopt only when our kittens weigh 3# and have a valid rabies vaccine; we will not adopt without the rabies for everyone's safety.
Age: Young adult
Breed: Budgie - Parakeet
We have lovely young adult Budgies looking for non-smoking households where they can enjoy a sunny window.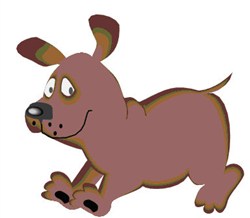 "Uno" was the 1st dog removed from an animal hoarding case where they had 22 Husky dogs in a small house. He was a mess. Mostly bald from flea bite dermatitis, skin infections, fungal infections, filthy conditions, you name it! He was also really grumpy because he was painful. It turned out that he had a large mass in his abdomen that was easily discovered at our first veterinary visit with him. The vet palpated his tummy and knew something was wrong. His testicles never dropped and this guy developed a tumor the size of an orange and had been living like that for at least 6 years. His surgery was a huge success, his coat is now magnificent and he is one happy camper looking for a couch to call his own. Could he be the "one" for you?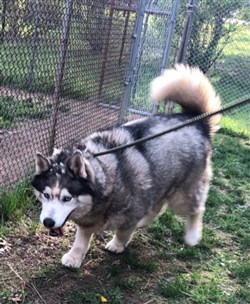 This beautiful boy is also an adult male Husky from a cruelty case where he was seized from a private house where they had 22 alive dogs and at at least 14 deceased. We estimate his age at +/- 5 years.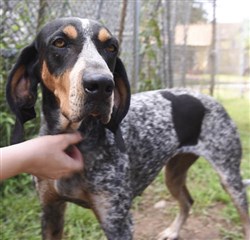 Age: 2 years
Breed: Blue Tick Coonhound
This divine girl is a Blue Tick Coonhound. She is spayed, vaccinated, microchipped, de-wormed and looking for a safe home. She is a climber and needs a secure fenced-in yard (not chainlink she can climb that type). This is a very sweet dog; needs to be the only dog and if you have this girl you would not need another!