Join our community of animal lovers to share stories, tips
and experiences.
Adopters receive great promotional benefits including big savings and freebies from our partners: PETCO and PetSmart.
Gizmo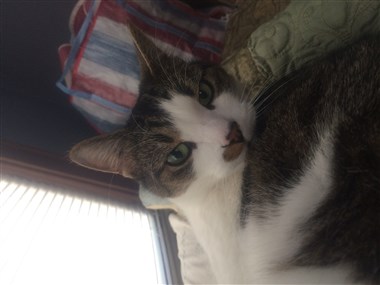 Status:

Lost

Age:
Breed: Male Tabby
He is a male Fixed cat with stripes mixed with mostly black and grey a little brown, all white tummy, legs, and chest. He has a black tail, and a little brown spot on face by mouth and nose. He has yellow green eyes. He was last seen on Guyton Street off of Albany Ave in Kingston NY on 02/19/17. We are new to the neighborhood do this would be unfamiliar for him. He has been a indoor cat for 10 years.If you find him, please contact Denise Radell radelldenise@yahoo.com.