Join our community of animal lovers to share stories, tips
and experiences.
Adopters receive great promotional benefits including big savings and freebies from our partners: PETCO and PetSmart.
Muzby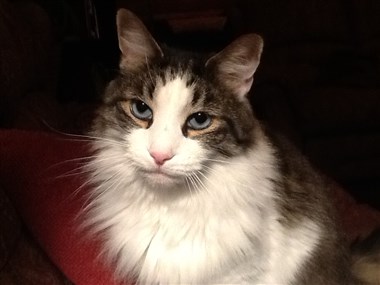 Status:

Lost

Age: 11
Breed: Siamese/Maine Coon Cat
Neutered tomcat, long-haired grey tabby and white with blue eyes. Lost sometime between 10/31--11/2 from Oakwood Lane in Thiells; possible sighting at CVS in Garnerville. Normally very friendly, but as an indoor cat he might be scared out of his furry little mind. Please call (845) 558-2384 if you see him!