Join our community of animal lovers to share stories, tips
and experiences.
Adopters receive great promotional benefits including big savings and freebies from our partners: PETCO and PetSmart.
Rico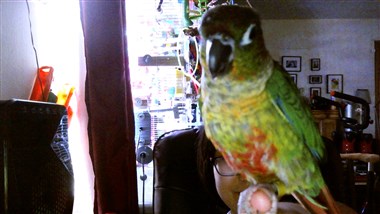 Status:

Lost

Age: Less than 1 year
Breed: Green Cheek Conure
Last seen at 4 PM at 229 Rt 202, The Manors apartments, Pomona, NY. Rico was like a human toddler, loved to climb on just about anyone, and loved lots of affection and attention. He flew away and I was unable to find him, he normally can't fly very far as he's kind of a chubby bird with clipped wings, though they grew out a bit. He might've been stolen. :( Call 845-290-1963 as soon as you've seen him.