Join our community of animal lovers to share stories, tips
and experiences.
Adopters receive great promotional benefits including big savings and freebies from our partners: PETCO and PetSmart.
Tripp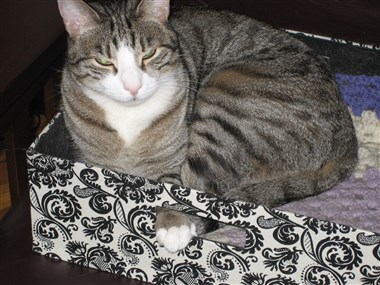 Status:

Lost

Age: 8
Breed: DSH Cat -- Gray & Tan Tiger Stripe w/white markings
Tripp was last seen on Sunday afternoon, Sept. 4th, in the woods behind our house in Sloatsburg, NY. He is a neutered male with no front claws. He also has no collar/ID or chip. He is extremely friendly and loves people and even most dogs. He may be off on a "Travels with Tripp" adventure and will eventually return home, or he could have been picked up by a hiker who thought he was lost. Or, he could have been . . . well, I don't want to think about that. If seen or found, we would love to have our boy back!!